About our activities
We have a long and interesting history. Our company was founded in 1993 and at the beginning was a kind of trading house. We have transported our products to many countries and it was an important element of our industry operations. But after transformation of political system in Poland we decided to develop our company and concentrate on international transportation...
more »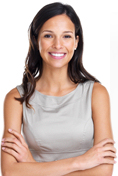 Do you have any questions?
Call us!
00 48 22 478 28 97 or 00 48 504 741 753
Our offer

It is a pleasure to introduce our company to you. We are a freight forwarder and specialize on truck transportation from Poland to Cyprus or Greece. 20-years experience of our company guarantee safety and the highest quality. We cooperate with our subcontractors are trustworthy partners for many years...
more »